User Spotlight Series: Week 3
Compensated Distribution Networks for Reducing Wildfire Risk in California
Abstract: Through the California Public Utility Commission's Electric Program Investment Charge (EPIC) program, Pacific Gas & Electric Company has been exploring new technologies to reduce the risk of wildfires and keep communities safe. REFCL (Rapid Earth Fault Current Limiter) technology is designed to "limit" the amount of fault current that can flow as result of a phase-to-ground fault. This reduction in current flow significantly reduces the risk that bare-wire on the ground will cause a fire given that the propensity for arcing is reduced. REFCL can reduce the conductor-soil arcing in many circumstances to levels below that required to start a fire.
EPIC 3.15 is a demonstration of REFCL technology at one of PG&E's distribution substations for proactive wires down risk mitigation. The substation is converted from solid uni-grounding to an extension of resonant grounding via a Ground Fault Neutralizer (GFN). RTDS Technologies' real-time digital simulator (RTDS) is being used to simulate the compensated distribution networks and perform control hardware-in-the-loop (CHIL) testing. The RTDS is interfaced with the protection and control devices, which are used in the field installation, to test different scenarios and confirm proper settings and operation. Different fault locations, fault impedances, advanced control algorithms, and system response can be efficiently tested prior to field installation.
Presenter: Franz Stadtmueller, PG&E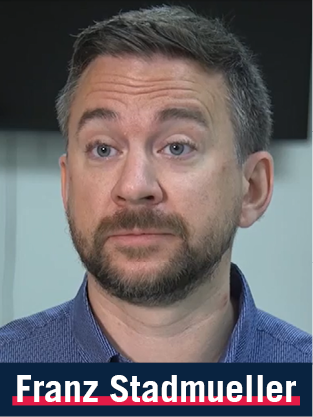 Franz Stadtmueller received his BS in Electrical Engineering/Power Systems & Electronics from the University of Wisconsin-Madison and works as a Senior Advising Electrical Engineer in the Grid Technology Engineering & Evaluation unit at Pacific Gas & Electric's Applied Technology Services Department. Prior to PG&E he worked at SPX Transformer Solutions in extra high voltage (EHV) testing. Franz is a subject matter expert in the area of power system modeling and electrical testing and has most recently been the ATS technical lead on PG&E's Rapid Earth Fault Current Limiter (REFCL) project, smart meter partial voltage detection, and remote grid and Grid Needs Assessment (GNA) CYME Python automation projects. He has also supported United States Department of Energy projects under the SunShot initiative, modeling and studying distributed PV generation and electric vehicle integration.
Use of Real Time Digital Simulator in Transmission Protection Department at Dubai Electricity and Water Authority
Abstract: Real Time Digital Simulator (RTDS) laboratory was established at Dubai Electricity and Water Authority (DEWA) in the year 2016. The primary user is Transmission Protection Department (TPD). The presentation highlights challenges faced by DEWA TPD due to nature of Power System and selecting/configuring the protection relays. Uniqueness of DEWA TPD RTDS lab amplifier set-up, their need and specifically designed solution for DEWA. Advantages of having RTDS to test and approve new relays as well as test existing relays to evaluate their performance and take any corrective actions. Standardization of the entire testing process for DEWA applications and future plans of the laboratory.
Presenter: Abdul Azeem Mohammad, DEWA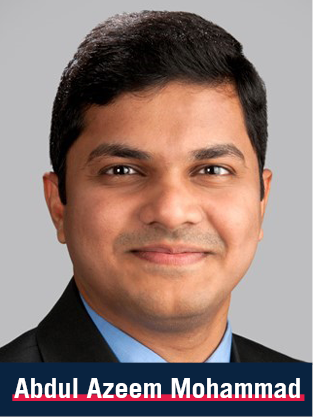 Abdul Azeem Mohammad, M.S. EE,has been working as a Specialist – RTDS at Dubai Electricity and Water Authority (DEWA), Dubai, UAE since 2014. He received his B.Tech degree from Jawaharlal Nehru Technological University, India and M.S degree in Electrical Engineering from Polytechnic Institute of New York University, Brooklyn, NY. After his graduation, he worked forCorporate R&D, Power Systems Division at Siemens Corporate Research Center, Princeton, NJ and later worked at Nayak Corporation Inc., Princeton, NJ. He has provided trainings and worked on consulting projects using both PSCAD and RTDS. As Specialist – RTDS at DEWA, he was responsible for setting-up RTDS simulation laboratory for testing protection relays. His current responsibilities include standardization of RTDS testing procedures for DEWA protection applications, testing and analyzing suitability of relays from various manufacturers across the world specific to DEWA requirements.
Watch the recorded presentations here: