The RTDS® Simulator is a combination of custom hardware and software that are used together to achieve real-time power system simulation for hardware-in-the-loop testing of protection, control, and power equipment. RSCAD® is the proprietary simulation software package that is used to configure the simulations that are then run on parallel processing hardware.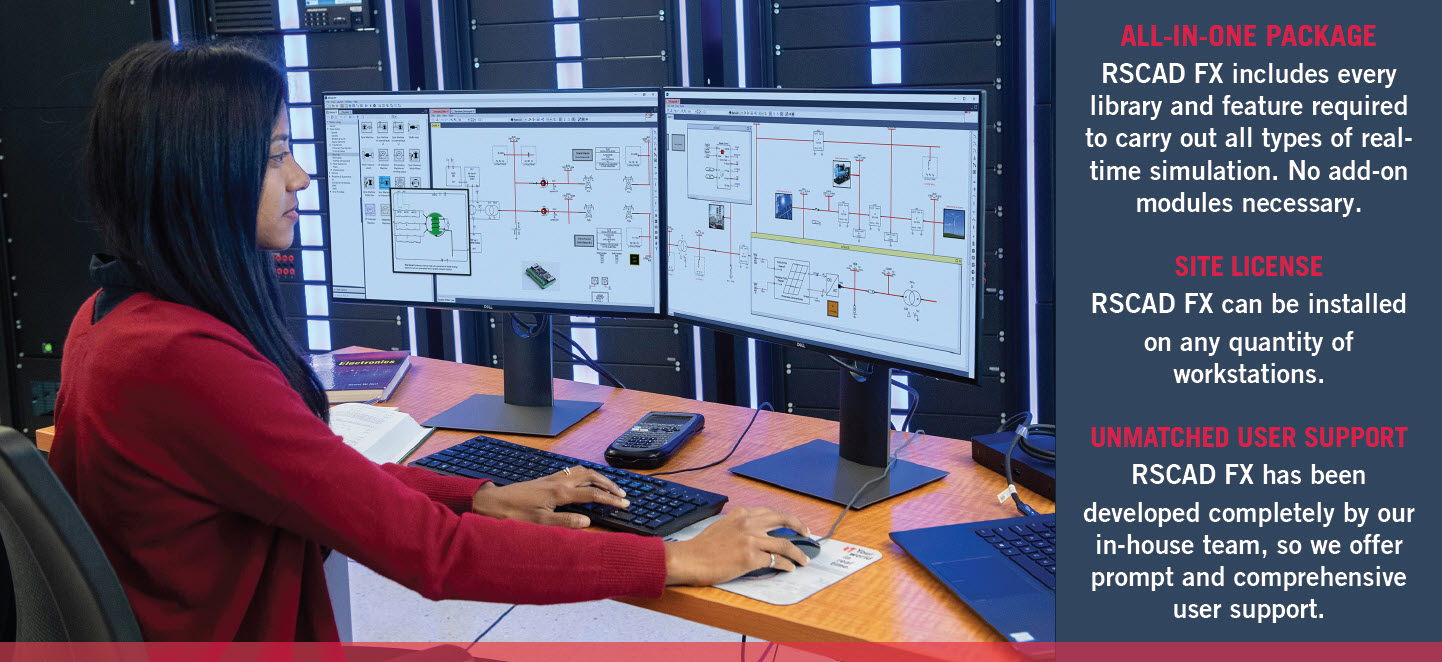 RSCAD FX MODULES AND FEATURES
CIRCUIT CONSTRUCTION: Select from an extensive component library and construct a single- or multiphase circuit by configuring component parameters and topology. Choose from different timestep environments for representing power electronics or network equivalents.
OPERATOR'S MODULE: Start, stop, and interact with the simulation in real time. Apply faults, adjust parameters dynamically, and view simulation data. Conveniently annotate and save data.
SCRIPTING AND TEST AUTOMATION: Conveniently automate many tests via C-type scripts. Eliminate user intervention in running tests, changing parameters, and saving data.
PROTECTION AND AUTOMATION SUITE: Test and validate substation protocols including IEC 61850 MMS, DNP3, IEC 60870-5-104, and MODBUS.
COMPONENT BUILDER: Use C language and a drawing facility to create user-defined power system or controls components that run in real time alongside existing library components.
MANUALS AND DOCUMENTATION: Comprehensive documentation for library components, software modules, sample cases, and tutorials.
CONVERSION PROGRAMS: IMPORT CASES FROM OTHER SOFTWARE TO RSCAD
RSCAD offers several conversion programs that allow the user to conveniently import case files from other leading power system modelling tools.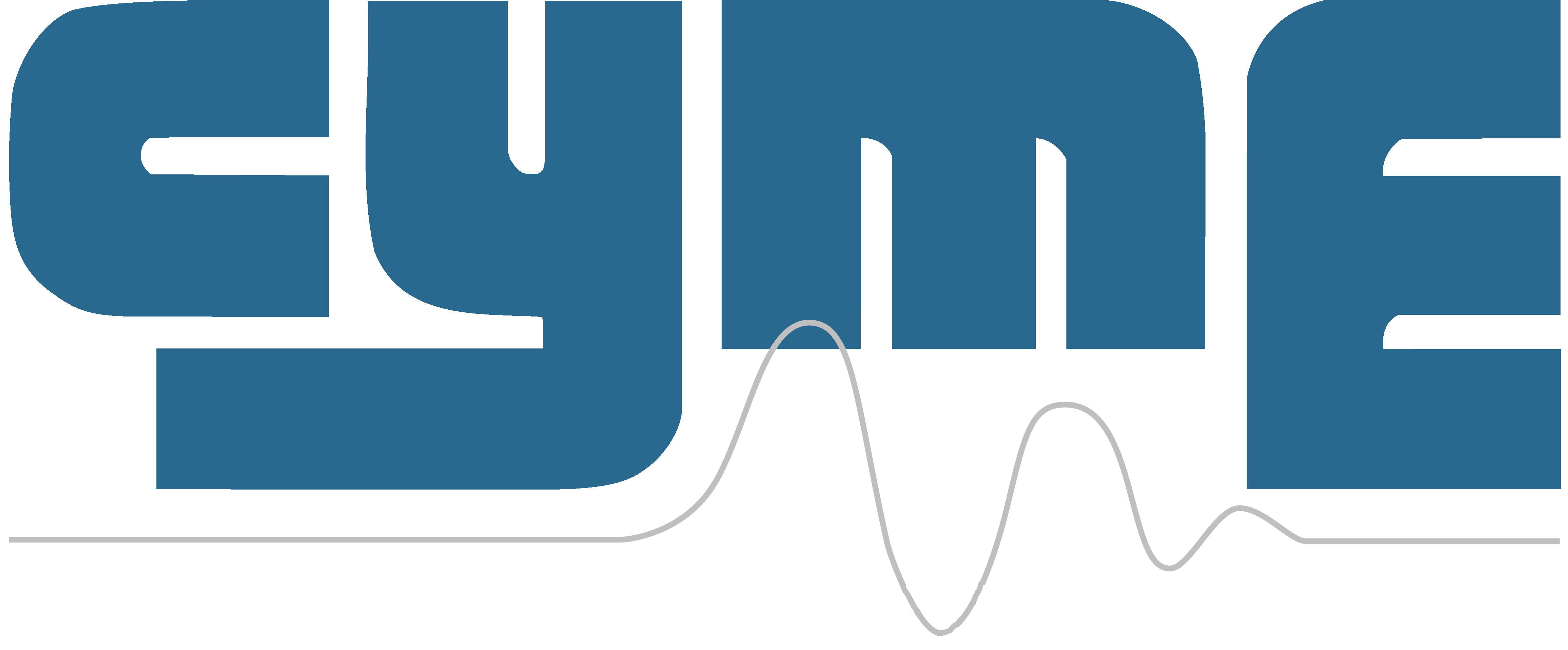 RSCAD FX COMPONENT LIBRARY: INDUSTRY-LEADING POWER SYSTEM MODELS
The RSCAD FX component library, developed by a dedicated in-house team over the past twenty-five years and counting, contains a vast variety of power system, power electronics, controls, and automation components. A high-level list is available by contacting us. Here are a few of the models you can expect to find included with the software.
POWER SYSTEMS LIBRARY: Travelling wave transmission lines and cables (including frequency-dependent models); synchronous and induction machines; transformers including saturation; renewable energy; series and static VAR compensation; instrument transformers; average models for power electronic converters.
POWER ELECTRONICS LIBRARY: User-configurable high-frequency switching circuits including 2- and 3-level VSCs; point to point and back to back VSCs; MMC valves; firing pulse and ramp generators.
PROTECTION AND AUTOMATION LIBRARY: Multifunction distance, overcurrent, differential, and generator relay models; symmetrical components, impedance measurement with sequence components; breaker control with sync check; COMTRADE file playback; standard-compliant communications protocols.
CONTROLS LIBRARY: Logic, sequencing, trigonometric and math functions; IEEE generator, governor, and PSS models; MATLAB/Simulink controls circuit conversion.
STATE-OF-THE-ART MODELS AND FEATURES
SUBSTEP FREQUENCY DEPENDENT T-LINE: The only real-time frequency dependent transmission line model that runs at a sufficiently small simulation timestep (~1-3 microseconds) for the accurate testing of travelling wave protective relay testing.
FAULTED PHASE DOMAIN SYNCHRONOUS MACHINE: The only real-time synchronous machine model allowing user access to the field winding, parallel windings for split phase machine testing, and simulation of a true stator-ground internal fault. Can be used for the testing of 100%
stator-ground fault protection.
HARMONIC SCAN AND STABILITY ANALYSIS: The most user-friendly solution for real-time calculation of the system's frequency-domain impedance response (up to 9 kHz) and determination of the Nyquist stability criterion based on eigenvalue analysis.
LEARN MORE ABOUT RSCAD AT RTDS.COM/TECHNOLOGY/GRAPHICAL-USER-INTERFACE