User Spotlight Series: Week 10
De-Risking the Deployment of HVDC Projects at The National HVDC Centre
Abstract: With the increasing use of HVDC technology to facilitate the large number of upcoming interconnections, offshore wind connections and transmission bootstraps there are increasing challenges for integration of all these schemes; there is also the potential to optimise the development by taking a whole system view. To de-risk the deployment of these projects The National HVDC Centre, an Ofgem funded simulation and training facility, is available to support all HVDC schemes. Using state of the art simulators, the Centre models and resolves potential issues in using real-time simulation before they impact delivery of projects or the main interconnected transmission system. The presentation will cover how work utilising the RTDS simulation tools available at The Centre has been undertaken towards this aim. It will discuss the use of in-the-loop testing; HVDC impacts on Transmission AC protection schemes; how traditional modelling approaches may not adequately capture the behaviour; and where real-time testing can be used in the future.
Presenters: Benjamin Marshall and Bharath Ponnalagan, The National HVDC Centre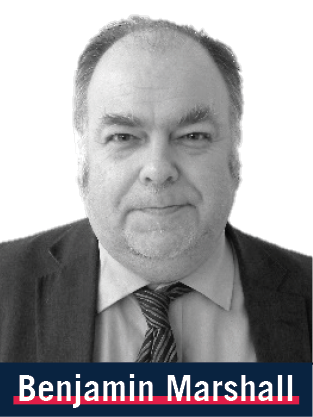 As the HVDC Technical Manager, Ben oversees the team of Simulation Engineers undertaking detailed HVDC simulation studies in real-time using vendor-supplied replica hardware, to understand multi-infeed, multi-terminal and multi-vendor HVDC operation and interactions, for real schemes in GB; interpreting the results to gain insights to improve the design and operation of HVDC schemes.
Ben previously has had a 23 year long and varied career within National Grid with a broad range of experience, particularly with respect to the analysis of the operation and design of the AC and DC transmission systems. He has experience in both offline and realtime EMT simulation and in modelling of convertors across battery, solar wind and HVDC systems, He has developed deep technical skills relating to dynamic stability of power systems and the performance specification of HVDC convertors. Within the ESO, Ben advised on the specification, validation and modelling of new HVDC connections, supporting the compliance connection planning and requirements and provided technical leadership on AC and DC control systems, System Operability, Smart Grids and power system simulation; leading complex power system studies.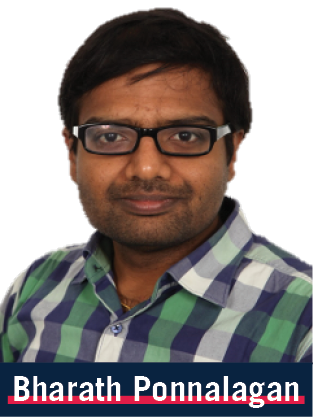 As a Simulation Engineer, Bharath is responsible to Led research engagement to innovate, led protection and interaction studies and develop models for power electronic devices with in the GB grid. He also provides his expertise to support SHE transmission by modeling the SSE grid assets in real time using RSCAD to de-risk the integration of future and present HVDC and FACT devices with the SSE's Transmission system.
Bharath brings a manufacturer's perspective, having been a lead engineer with GE and a team manager with ABB; he has expertise on the practical design of control and protection for HVDC projects. Possess professional experience of around 13 years working in various International power system projects in multiple roles including technical lead, team management, project management. He has around 9 years of exclusive in-depth experience in HVDC working with two of the major HVDC manufactures. Have working is several LCC and VSC projects he has in-depth knowledge in designing, developing, testing HVDC control & protection system and performing complex dynamic performance studies for HVDC converters.
De-risk Manitoba Hydro Power Grid Transformation with Manitoba Hydro Real-Time Simulation Centre (MHRSC)
Abstract: Over the past 40 years, technological evolutions have profoundly reshaped the landscape of power system industry and the momentum displays no sign of slowing. As power system industry embarking on the next energy revolution, new frontiers are redefined by the proliferation of Digitalization, Decarbonization and Decentralization, commonly referred to as 3-Ds, and other emerging technologies.
In alignment with corporate priorities, Manitoba Hydro Real-Time Simulation Centre (MHSC) has been established in 2013 and outfitted with a large fleet of Real-Time Digital Simulators (RTDS) as part of enterprise strategic tools to de-risk business-critical initiatives and to ready Manitoba Hydro for the power grid of future. Empowered by internal expertise, MHSC has been leveraged to successfully deliver a stellar portfolio of synergy and value. Driven by past many value-added projects, a large-scale high-fidelity real-time simulation model has been developed in-house and fully validated representing the Bulk Energy System (BES) of Manitoba Hydro, namely the Nelson River three-Bipole multi-infeed HVDC system and pertinent power systems granular in control and protection modelling. A series of homegrown tools have been innovated to enhance simulation efficiency and versatility, of which notably is a data-driven tool developed to posture the power flow and condition of Manitoba Hydro large-scale high-fidelity RTDS simulation model using actual operating data. Time-series operating data of historical, near real-time and forecasted future Manitoba Hydro system conditions can be queried for value-added applications such as post-mortem forensic investigations, de-risking pending commissioning and black-start restoration, and long-term integrated resource planning and asset integration assessment. Both large-scale real-time simulation model and supporting tools are currently undergone continuous enhancements at MHSC to embrace Manitoba Hydro for the ever-evolving power system with full agility.
This presentation spotlights the stellar synergy and value portfolio accomplished at Manitoba Hydro by leveraging MHSC and shares the current and future initiatives.
Credit: Pei Wang, Chenghong Zhou, Don Menzies.
Presenter: Chun Fang, Manitoba Hydro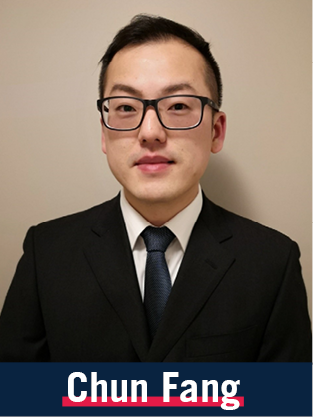 Chun received his M.Sc. degree and B.Sc. degree with honor in Electrical Engineering in 2017 and 2010, respectively, from University of Manitoba, Canada. He has over 11 years of working experience in utility sector and assumed many professional roles with various technical and mentorship capacities. Currently, Chun is working as AC / HVDC Control Studies Engineer at Manitoba Hydro. In the last 6 years, he has been a key contributor to the Nelson River Bipole III HVDC project, including the design and specification reviews, Factory Acceptance Test (FAT) witness, and on-site commissioning. Being the lead engineer, he has helped delivering state-of-art controlled switching technology in the first ever HVDC application. His current interests are in the area of HVdc and FACTs technologies and modelling, real-time hardware-in-the-loop applications, and probabilistic asset strategy developments.
Watch the recorded presentations here: